My first RWA Conference and twitloss challenge
I'm Liza (twitter name is @mslizalou) and I've followed #twitloss on twitter for some time, but only found the blog recently. When y'all posted about needing guest bloggers, I knew I had RWA coming up, which I knew would be a challenge for my continued weight loss. First off, I wouldn't be able to cook my own food. I also had heard from conferences in the past, that very little sleep happens, and wasn't sure how I would fit my workouts in while at the hotel.
I did an okay job with my eating for the most part. I did splurge and eat the desserts at the luncheons and the GH/RITA dinner. Of course, since salad, chicken, and veggies were served at each of those meals (and I do mean the exact same chicken at every meal), the dessert was the
only bad thing I ate at those meals. Also enjoyed some of the best sushi at Kimono's a couple of nights. Most nights, everyone headed over to Kimono's for karaoke and drinks. Fun times were had by all. I did have some adult beverages while out most nights, but tried to stick to no more than 1-2 drinks a night, and picked Bud Light or Coors Light as much as possible. Since I'm on Weight Watchers, it was really hard to figure out points on food. I did know on some of the food the set points, and I've known the points for beer since I joined Weight Watchers (light beer is usually 2 points per beer). The only time I really cheated big time, was when I had to get a milkshake at The Fountain. I had seen people with milkshakes all week, and on Saturday, which is somewhat my cheat day since I weigh that day, I finally got my milkshake. I hadn't eaten real ice cream or had whole milk in so long; I couldn't even finish half the milkshake. But what I had was amazing.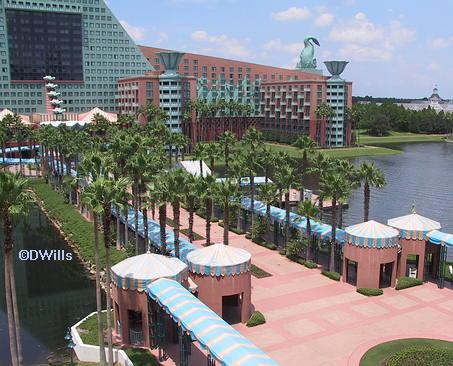 I did manage to get one 3 mile run in on the treadmill, but other than that "organized" workout, my only exercise came from walking all over the hotel. Luckily for me, going to Nationals means lots of walking. My room was on the opposite end of the hotel from all the workshops and book signings. Plus, most of the nighttime gatherings happened over in the Swan section of the resort (the conference and my room was in the Dolphin side). I actually made the choice to nap or sleep when I had any free time, since I was on the go so much, and was very sleep deprived within a couple of days of arriving at the conference. I didn't realize until last week that I really can't go more than a couple of days without at least 8 hours of sleep. The final day of the conference, I was up 24 hours before I got to the airport and slept until I boarded the plane, and then proceeded to sleep through the entire flight.
I managed to maintain my weight for the week. I neither lost nor gained weight and am very pleased with myself overall. Now the challenge will be to get myself back on track with my eating and exercise. It is always a little hard for me to get back on the eating healthy wagon after splurging for more than a day. However, I know I can do it since this is a life-style change rather than a diet.